Article updated: 21st Oct 2109
Our range of Letterbox wines will soon be back in stock and ready for gifting this Christmas. If you run a small business and you are looking for the perfect gift for your customers, get in touch.
Corporate Gifts for Small Businesses
Do you run a small business and are looking for corporate gifts or business gifts for your clients? It's a tough call, is a corporate gift even necessary? Can you justify the cost? Does it give the right impression of my business? All difficult questions to answer. In this post we kick around the gnarly subject of corporate gifts and with the festive season approaching we look at some of the pros and cons. And make an innovative suggestion. In these tough times for small business expressing your appreciation to your clients is a great way to retain their custom and maintain good professional relationships. Not just your clients of course but suppliers too need a nod of gratitude now and then, after all you wouldn't be in business without them.
Everyone Loves a Gift
Sometimes a 'thank you' card will suffice, and maybe in the spirit of saving the planet and keeping your carbon footprint as small as possible a simple emailed thank you or electronic Christmas message is the right choice. But lets face it, we are all emotional beings and at the end of the day and especially during the festive season who doesn't like to receive a physical gift? It's the one time of the year where you can be sure showing your appreciation with a small gift is deemed appropriate.
To Send or Not to Send?
Deciding whether to send gifts or not is the easy part. The tougher part can be both justifying the cost and then choosing the right gift.
Inspiring Wines
is a small business itself so completely aware that additional costs on top of your day to day operational budget are not always easy to bear as is the 'what to send' question. Once the decision is made to send corporate gifts, the key is to find a budget-friendly gift for your clients and suppliers that they will enjoy receiving without seeming like you're trying to "buy" their attention or their business, after all you don't want to send them a gift that makes them uncomfortable or puts them in a difficult position.
Letterbox Wines
Inspiring Wines might have the perfect solution for you: Letterbox Wine. A range of great wines in flat bottles that can fit through a standard letterbox. The bottles are made of 100% recycled plastic, in fact, no new plastic is used in their manufacture and are 100% recyclable once the wine is finished. The cardboard posting box that comes with each bottle is also 100% recyclable. The bottles take up less space than a regular glass bottle although contain exactly the same volume (75cl) and are much lighter meaning less impact on the environment during transit.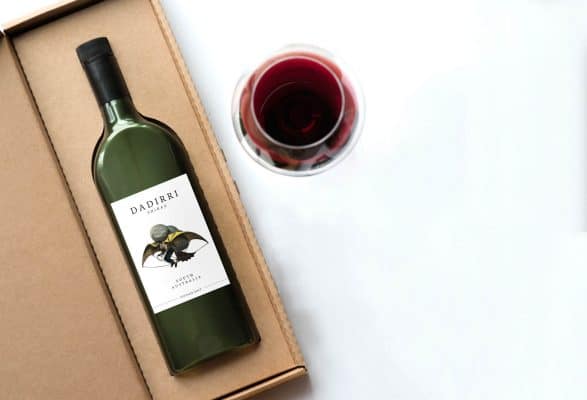 The innovative bottle was designed and is produced by London based
Garçon Wines
whose in house Master of Wine carefully selects wines from around the world to go in them. What's right for the health of the planet is at the heart of their, and our, business and despite the negative publicity around plastic recently, the bottles are the right choice as when both manufacturing processes and transit are considered they're still the greenest drinks bottles possible. There are currently five wines available with more planned in the near future:
Sauvignon Blanc from Chile
;
Chardonnay from Australia
;
Tempranillo
and
Garnacha Rosé
from Spain and an
Australian Shiraz
.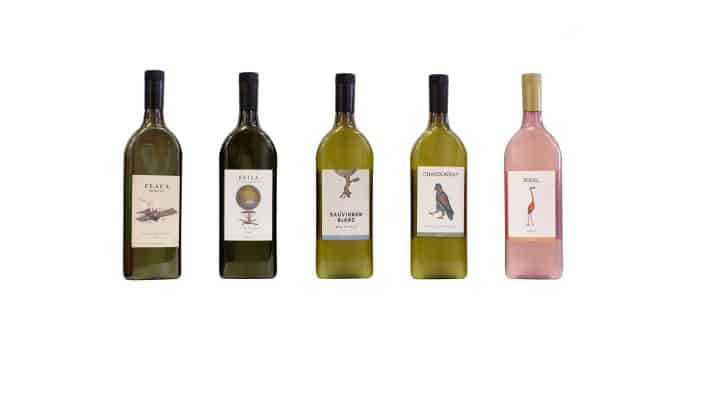 Letterbox Wine is the perfect corporate gift, they are simple to distribute to clients, you can use Royal Mail, a personalised card can easily be included in each box and no signature is required on receipt unless opted for so sending these to residential addresses is no problem. They are also extremely cost effective for the small business owner. And they fit through a standard letterbox!
And of course being plastic they remain intact when they hit the mat. Maybe more importantly they will embellish the green credentials of your business, all that and they are all a cracking bottle of wine!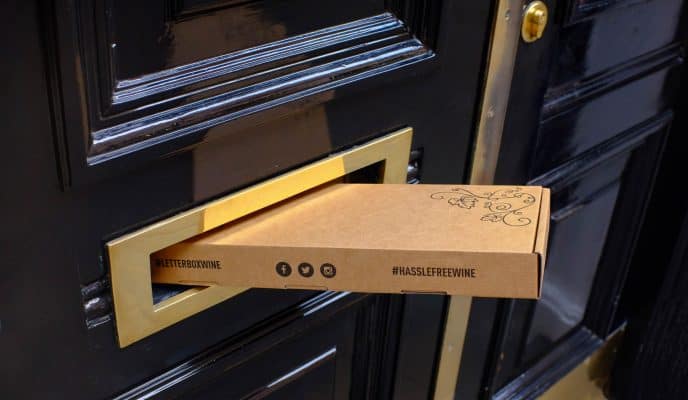 Inspiring Wines can either delivery these to you ready in the boxes for you to distribute to your clients personally or we can send them to your clients directly, if you feel Letterbox Wines would suit your business get in touch, let's discuss how we can help? We can tailor a bespoke package to suit your business.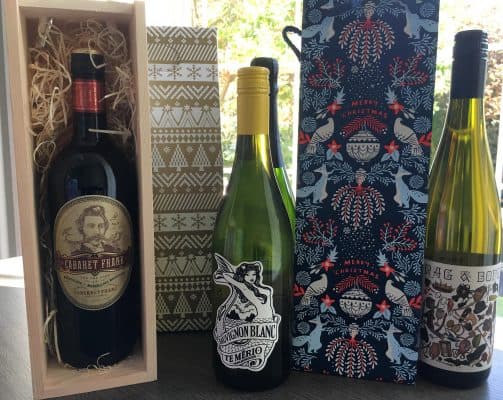 And of course if you feel more traditional glass bottles would better suit your business, we can help you there too. We can provide a range of gift boxes to suit your requirements. Whether you are looking for one bottle or a hundred bottles get in touch.
Send us an email
Written by Dean Spencer – Director – Inspiring Wines
If you have enjoyed this post please share it with your friends, we are a small business and it really helps.