…and we don't mean pouring it through either!
Letterbox Wines
Letterbox wine has landed…We are about to introduce a new product to the Inspiring Wines list, one that we are particularly excited about and whilst it is a great wine in it's own right, well, five great wines in actual fact the real exciting bit is the bottle.
I know, it's not like us to get all gooey over a bottle, a label yes! We've often gone a bit giddy over a label. But a bottle? It's just a bottle, right?
Not any more! We will soon have available to buy online 5 amazing new wines from Garçon Wines 'The Flat Wine Bottle People' that come in a bottle that will fit through your letterbox. Yep! You read that right!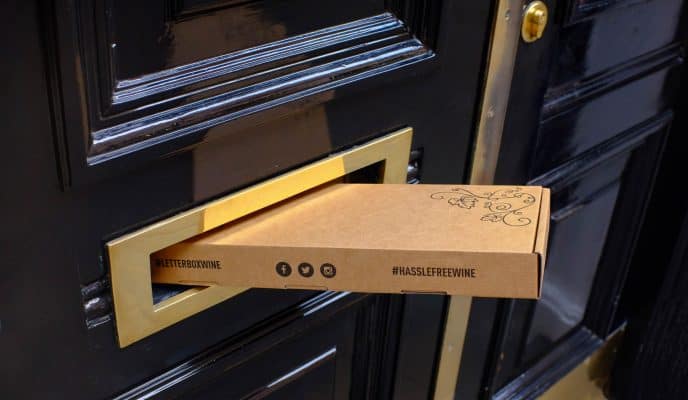 The bottle holds the standard 75ml of wine but it is made of 100% recycled PET (recycled plastic to me and you..) and is flat, flat enough, in it's custom designed postal box, to fit through a standard letterbox.
You are probably asking yourself right now, "well that seems obvious, why hasn't that been thought of before?"
We don't know the answer to that one but it hadn't until the geniuses (or is that 'genui'…) at Garçon Wines came up with the postable bottle and box.
There are 5 wines available in the range, a fruity Chilean Sauvignon Blanc and a subtle Australian Chardonnay in white together with a refreshing Spainish Garnacha, a slightly spicy Australian Shiraz together and a sumptuous Tempranillo in the reds.
Taste?
We'll be tasting and ruminating on all the wines in due course but for a brief snippet of what to expect we have some early impressions and brief tasting notes available below: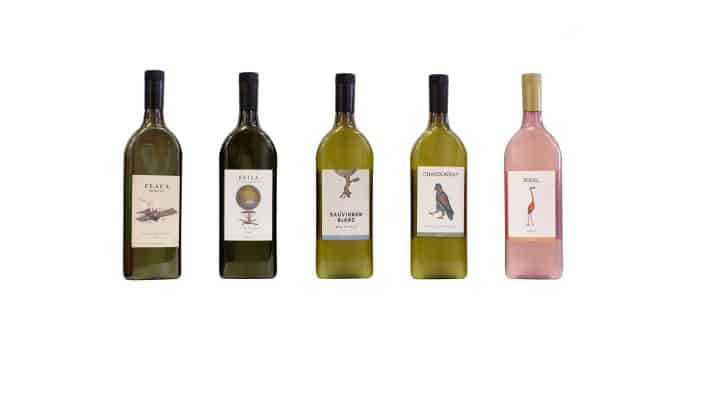 Sauvignon Blanc – Chile – 2018 – Bright colour with green tones. Citrus aroma, with characteristics of pear. A balanced acidity with real freshness on the finish. Great with seafood or salads and great on it's own. Always best served slightly chilled.
Chardonnay – Australia – 2017 – Slight yellow tones. Nice sweet exotic fruit and subtle oaky flavour.  Intense, bright and a good level of acidity on the finish. Shellfish or even pastas and risottos will be a great match.
Tempranillo – Spain – 2017 – Vibrant deep purple colour. Toffee, chocolate, and notes of cherries and red berries. Well structured with fine and agreeable tannins. This one needs half an hour open to really hit it's stride so approach that first glass with caution and be patient; there is a great, balanced wine here a few minutes after it's opened.
Shiraz – Australia – 2017 – Bright and intense ruby colour. On the nose, soft spicy with redcurrant fruit notes. Well balanced and smooth finish on the palate. Serve at room temperature with beef or a lovely stew! Goes really well with chorizo too. (other cured meats are available…)
Garnacha Rosé – Spain – 2017 – Nice soft pink colour with a youthful nose of rose and strawberries. Refreshing in the palate, crisp and fruity nature. A lovely easy drinking wine that is great with or without food.
Check out the bottle…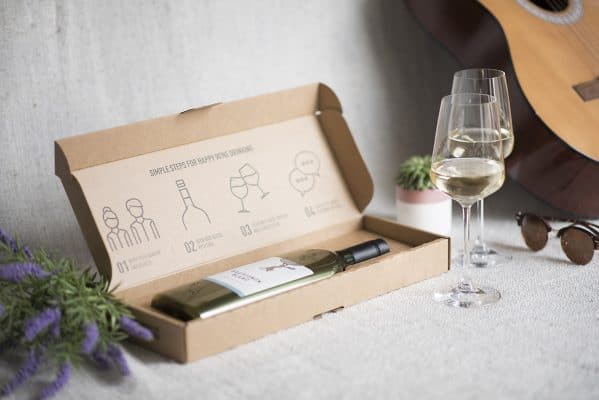 It's a real mouthful, but polyethylene terephthalate is just another way of referring to the glass-like plastic that's used in many drinks bottles. Known as "PET", this shatterproof material has been used to bottle wine for years.
The bottle shape emulates the classic Bordeaux shape as a homage to a region of so many fine wines, basically it's a design classic.
The bottle is made from 100% post-consumer recycled PET to ensure they are are as environmentally sustainable as possible. They are are blown, in the UK, from plastic already in circulation, removing plastic from the environment and adding no new plastic to the world.
The recycled PET is 100% safe for holding food and drinks, has absolutely no impact on taste, and is tough enough to withstand the knocks that would easily crack a glass bottle. They are of course also very light making them ideal for deliveries. At 63 grams, they're 87% lighter than an equivalent glass bottle, and this keeps down the cost of postage. In addition, the novel flat design makes the bottles 40% spatially smaller than a round, glass bottle of the same volume so you can get lots more bottles in the door of the fridge!
A lighter, more spatially efficient bottle is also much better for the environment because transporting it generates lower carbon dioxide emissions. Add to this the fact that it's made of 100% recycled material and it's 100% recyclable once you've enjoyed your wine, what is not to like? It is a bottle that's genuinely gentle on our planet – possibly the greenest wine bottle available.
Ready to post
Each bottle comes in it's own box ready for posting, it can be sent via Royal Mail for as little as £2.95 at current postage rates. (Sept 2018)
We'll have the wines on the website this week so you'll be able to order them from us directly, keep an eye on our social media feeds to find out exactly when they 'go live'. Initially they will be in limited numbers so be quick if you want to be one of the first to send someone a bottle of wine through their letterbox.
Also, if you are planning on going to The Big Indie Wine Fest at Manchester Hall – 5th-7th October as part of the fab Manchester Food & Drink Festival come to the Inspiring Wines stand and have a good look at these beauties, we'll have a selection available to purchase and take away at the event or you can try the wines there and then order through the website at your leisure.
If you have enjoyed this post please feel free to share it with your friends, it really helps a small business like ours. Ta!
Written (and tasted) by Dean Spencer – Director – Inspiring Wines