Some of our favourite partners, customers & suppliers
As a small business ourselves, we work closely with several other small businesses both locally and further afield, suppliers, customers and service providers and we thought it about time to give them a shout out, say thanks, share our insight and give you a chance to support them too. If not these then why not support a small business near to you?
Brimstage Brewery Co. Ltd. started back in 2006 and is firmly rooted in our local community, they are just a couple of miles up the road from us, with a rich history and full of local character. Their aim is to craft a range of beers that will consistently refresh and satisfy the toughest of crowds. And they do!
This is our local brewery and they make some sublime session ales, we wholly recommend trying them out.
Must Try: Trappers Hat; Sandpiper Light Ale
---

A gorgeous Thai in Hoylake, Wirral with possibly the best wine list in the local area. We know that because we supply it! Great Thai food, great service and amazing wine. Seriously what is not to like?
Must Try: Tom Yum Soup; Turckheim Cave Tradition Pinot Gris
---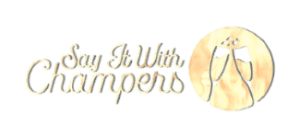 A very recent addition to our list, this small business based in Suffolk have a very unique and personal offering.
Say It With Champers is a personalised Champagne business catering for both the general public and for corporate customers. They offer full personalisation of your Champagne bottles to suit all occasions.
Their premium Champagne is sourced directly from the family vineyard in Festigny, France close to Épernay and is only available in the UK through them. Check out their website next time you are looking for that special gift.
Must Try: Their premium champagne, give it a go next time you're looking for a gift that is a little bit different
---
Not really a customer but well worth a mention are Wirral Chamber of Commerce. We are active members of our local Chamber, they are very supportive of us, have helped us on a number of occasions and have pushed a number of interesting opportunities our way. We'll continue to work with them with support for their efforts and local initiatives.
---
Keep checking back we'll be adding more to our list as the year progresses.
If you've enjoyed this post please share it with your social networks, it really helps us get the Inspiring Wines message out there. Thank you.
Written by Dean Spencer – Director – Inspiring Wines